The Farming Simulator 19 has hit the farming world and boy, does it offer a completely transformed farming experience. There are some huge changes that you have never seen before, with the graphics engine being completely upgraded as well.
Transformed Graphics
Now, everything looks and feels so real that you will probably forget that you're actually playing a game. The highly immersive visuals, coupled with other significant feature upgrades, make for the most complete farming game experience you may have ever come across.
Extended Vehicle Roster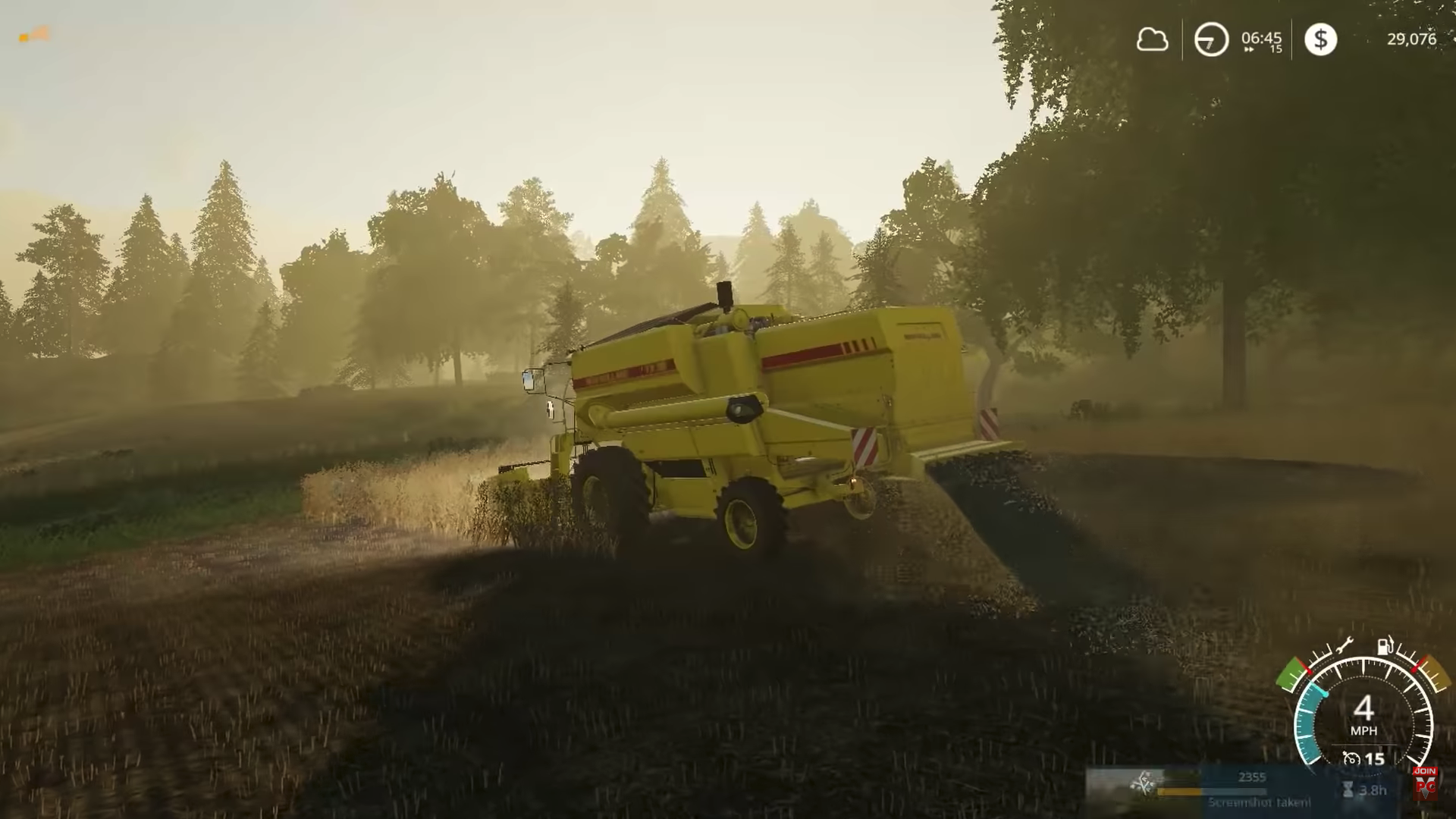 Another highlighting change is the vehicle roster, which has now become as extensive as it has ever been. You now have vehicles and machines being offered from pretty much every leading brand in the world.

John Deere, too, has been introduced for the first time ever, which takes pride in being the world's largest agriculture machinery company.
Other leading brands being introduced include Fendt, Challenger, Case IH, New Holland, Massey Ferguson, Krone, Valtra, Deutz-Fahr, and the list just goes on.
In addition to this, you can also quickly modify the vehicles when buying them. You can do things like make the vehicles have wide tires or twin wheels. Many other types of customizations and modifications are available as well to meet your specific farming needs.
New Farming Environments and Activities
Different and unique farming environments has been one of the most significant features of pretty much every Farming Simulator update, and the Farming Simulator 19 is no different. It features new and exciting American and European environments.
These environments will support new farming activities, such as new machinery that would be used for the new crops you would be able to grow, namely cotton and oat.
Similarly, you will be able to ride on your horses for the first time, allowing you to explore your farming empire in a unique, exciting and effective way.
Character Customization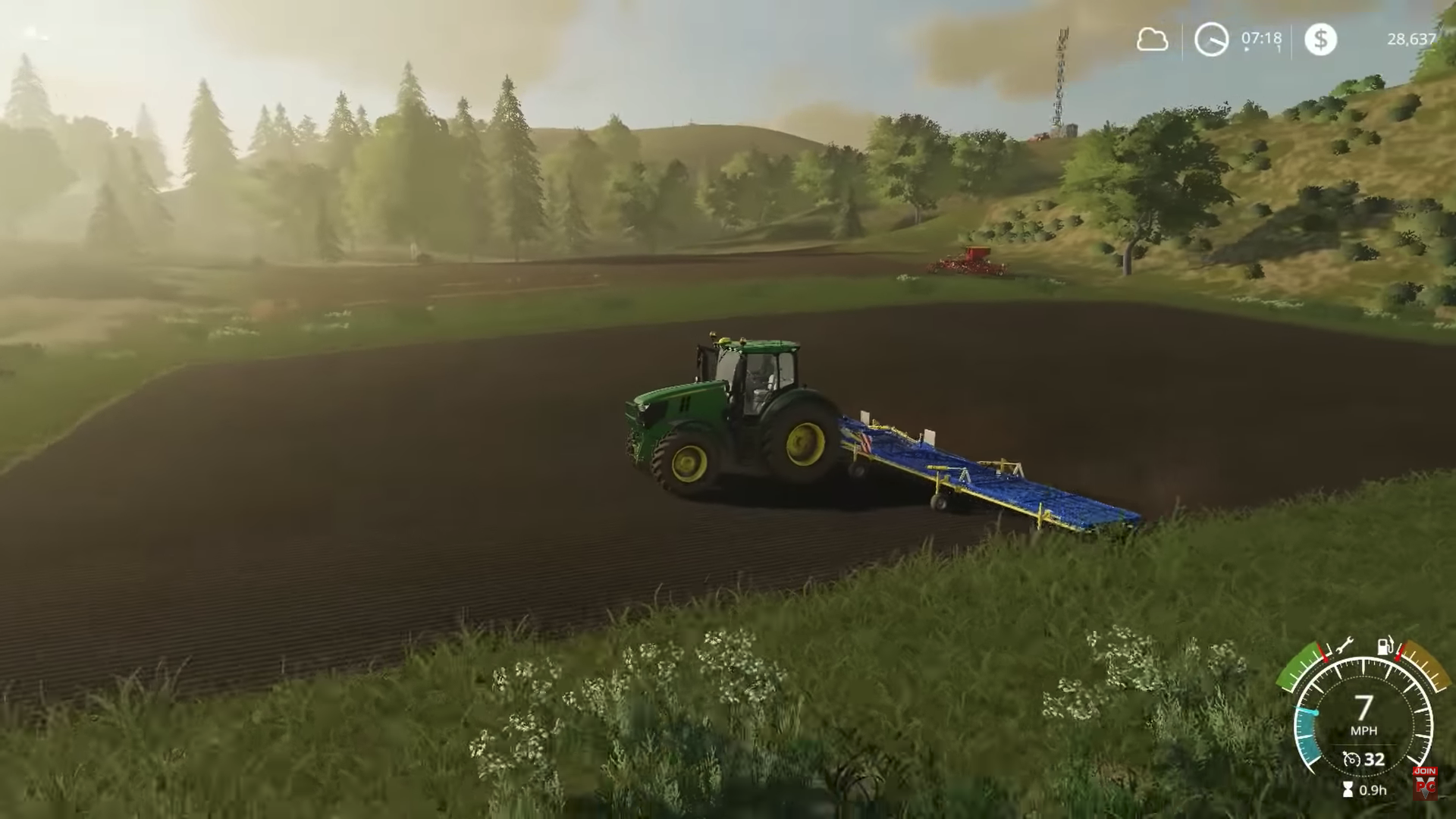 The character customization is as detailed as it has ever been in the FS 19 as well. You can make the character look almost exactly how you want it to, including being able to choose a hairstyle from them, have them wear sunglasses and hat, the color of your character's shirt, and many more.

This would make the character much more relatable to yourself, making the gameplay even more immersive.
Of course, just like mods for every version of Farming Simulator, you can develop farming simulator 19 mods as well to add even more specific, customized elements to the game.
Super Detailed Visuals
We did talk about the graphics part above, but honestly, this is the biggest thing about the FS 19. The visuals are unbelievably realistic and involving.
Besides being able to get a 360-degree view of the machines when buying them, you also have many other elements like the crows flying and landing on your field, with their shadows being clearly visible as well.
In other words, the team at Farming Simulator seems to have left no stone unturned in making sure that you feel as if you're actually present in a farm than just seeing it on your PC.
New and Exciting Challenges
Something you must keep in mind here is that it will likely take some time to get used to all the new features. Of course, it goes without saying that with all the new and exciting changes, you would have some new challenges to deal with as well.
The new machines may work a little differently, and you would have to take better care of your crops if you wouldn't like the final yield to be negatively affected.
This is especially true given that weed has been introduced as well in the FS 19, and it would definitely eat up a significant part of your crops if you don't get rid of it in time.
The play modes itself have changed significantly, as they are now classified as New farmer, Farm-Manager and Start from scratch. Each of them comes with its own set of challenges, with the Start from scratch mode being the most realistic but also the most challenging.
Taking Things to a New Level
The FS 19 definitely offers one of the most complete, realistic farming experiences any farming game can ever offer. However, there can obviously be still many specific things users may want to add that may not be available already in the FS 19, such as adding a beard to the character.
For all of those things, you can use farming simulator 19 mods. There may not be many of them available now, but they will certainly be shared by users over the next few months as more users get their hands on the FS 19.